Warehouse Pallet Racking and Shelving from Pallet Racking Systems LTD
Pallet Racking Systems Limited is the Midlands leading supplier of new and used warehouse pallet racking storage solutions.
Thanks to the latest expansion of our facilities, Pallet Racking Systems can offer our customers a range of benefits when purchasing racking and shelving such as:
Large amounts of products held in stock (both new and used pallet racking and shelving)
A more efficient delivery service that takes the hassle out of large item logistics
Reliable installation of all warehouse storage solutions by a team of industry experts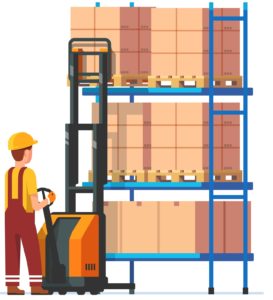 Operating from a recently acquired 25,000 Sq. ft warehouse and offices in Willenhall, West Midlands, Pallet Racking Systems Ltd supply high-quality second-hand warehouse storage solutions.
We hold an average of £300,000 worth of used pallet racking stock at any one time depending on current market conditions and offer excellent value for money. Our friendly team of customer service agents are available to provide helpful and impartial advice on which of our products could best suit your requirements.
Did you know we also buy second hand pallet racking? Use our pallet racking calculator to get an estimate on how much your current racking is worth before you upgrade.
Pallet Racking Systems are specialists in shelving and racking and want to hear about your pallet racking requirements, contact us today!