How You Can Expand Your Business With Mezzanine Floors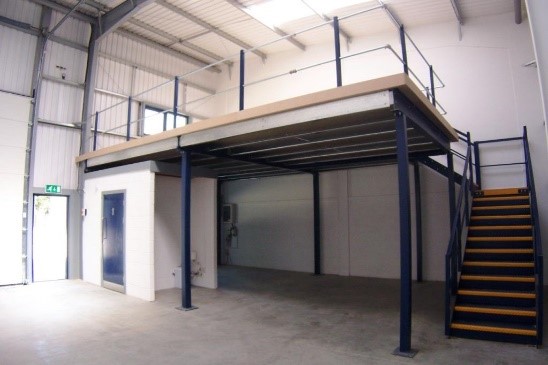 If your business is expanding, then you might feel like you have outgrown your premises. However, moving to larger premises may not be the only option you have. Moving premises will consume vast amounts of time, have high costs, create extended periods of business downtime, and become a logistical nightmare. Instead, adding mezzanine floors could solve all of these problems.
Warehouses and factories often have large amounts of unused vertical space, which is often overlooked. Adding storage mezzanine floors to a warehouse is convenient, cost-effective, and will allow you to boost storage space and maximise the space you have.
Mezzanine floors are not simply a reserve of warehouses. Office mezzanine floors will allow your business to add offices, while tiered mezzanine floors offer multiple levels if space permits.
Benefits Of Mezzanine Flooring
The benefits of mezzanine floors include:
Cost-effective:

Mezzanine floors can be installed quickly and cheaply. They save relocation fees, reduce downtime, and add value to your building or warehouse. You are already warming the air in your vertical space, so your heating bills will not shoot up either. 

Maximise space:

By extending vertically, you can add storage or office space. You can double your floor's footage.

Improve operational efficiency:

Stock management becomes easier with more space for storing boxes and equipment or adding pallet racking. Options include non-slip floors and mesh enclosures.

Separation:

You can separate teams, create a meeting or breakout room, and get everything you would expect from a standard floor, such as carpets and plug sockets.

No planning permission:

The requirement for planning permission is rare. However, if your premises are leased, you will need to ensure that an office or warehouse mezzanine conforms with the regulations set out by the landlord. You may need to also consider building regulations.

Flexibility:

A freestanding mezzanine platform is not built into the building's infrastructure. This means that it can be deconstructed, moved, and reinstalled. It is a valuable asset that can be extended.

Improved aesthetics:

Mezzanines look great and can complement the design of your existing space. Options include office windows and soundproofed walls.
Buy your Mezzanine Flooring With Pallet Racking Systems
Pallet Racking Systems is an expert in effective design and will ensure your space's full potential is realised. We can help your business with technical aspects such as ensuring structural integrity, fire safety, and fall protection.
We have used mezzanine for sale, allowing you to make even greater savings. All used parts are thoroughly inspected to ensure their quality and ability to provide many years of future use. We welcome all prospective buyers who which to visit our premises to inspect the components. Our stock is extensive, so if you do not see the option you are looking for online, give us a call, and we can recommend a suitable alternative. 
Contact Pallet Racking Systems today to discover how a mezzanine floor can introduce the extra square footage your business needs.