What Is The Importance of A Pallet Racking Inspection?
Article added Wednesday October 12th, 2016
If you have any questions about your second-hand racking, feel free to give us a call on 0800 085 8117 or complete an Enquiry Form on our Contact Us page.
It is important to be aware that after having your pallet racking installed by one of our specialists, it is essential that you check it over for general wear and tear. Even though pallet racking is very durable, over time it will experience, like other warehouse equipment, a degree of wear and tear as it ages. Nuts and bolts may become loose which can cause the structural foundations of the pallet racking to become unsteady. Damage to the supporting posts could also appear if a forklift accidentally knocks into it. This can enhance the risk of the installation collapsing resulting in serious injury. This likelihood of damage or injury to employees requires a strict management of prevention and inspection.
At Pallet Racking Systems Limited we offer systems that follow the latest FEM 10-2-02 and SEMA design codes of practice which is recognised throughout the UK and Europe. It is a duty of care to ensure all storage equipment is maintained and expected on a regular basis. Only a SEMA approved racking inspection will give you a thorough examination that highlights areas which are at risk and areas of future risk, as well as working with you to ensure you use your pallet racking system correctly.
Who is SEMA?
SEMA (Storage Equipment Manufacturers Association) are a UK based governing body who specialise in the design, supply and installation of all adjustable pallet racking systems. As a SEMA distributor, you can be assured that all systems supplied by Pallet Racking Systems Limited are compliant to all the highest safety standards.
Why do I need an inspection?
Under the Health and Safety at Work Act (1974), it is stated that:
'All adjustable pallet racking fall under the category of work equipment, which must be maintained and inspected on a regular basis'.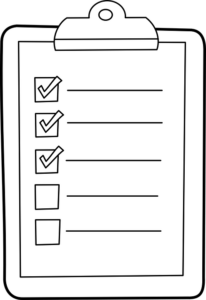 To comply with these guidelines, it is mandatory for a business who uses pallet racking as warehouse storage to ensure regular in-house inspections are completed by the employer and an annual expert inspection. Many companies carry out the in-house inspections on a monthly basis. Every SEMA inspection is tailored to your warehouse environment and the pallet racking you have. Whilst onsite the inspector will carry out a thorough review, looking at all pallet racking, photographing and noting any potential risks. Following the inspection, a detailed report will be organised focusing on areas raised from the onsite review. A safety spreadsheet will also be complied, emphasising the damaged locations and areas to be focused. This aims to identify and prevent any further risks occurring. It is a legal requirement that an annual inspection should take place, after 12 months you will be notified that another inspection is due.
What are the benefits of an inspection?
By carrying out regular pallet racking assessments will ensure any problems are dealt with quickly and the risk of an accident is minimised. You will also be complying with health and safety legislation, prevent pallet racking incidents, lower maintenance costs and promote health and safety in the workplace.
These are just a few ways to ensure that your pallet racking installation is safe to use. It is advised that you continue to keep up to date on information surrounding the inspections outlined above. Here at Pallet Racking Systems, we are always happy to offer you the benefit of our expertise in dealing with the Health & Safety issues involved in pallet racking installations. Call us on 0800 085 8117, or alternatively fill in our contact form and a member of our team will get back to you.
As you can see, when it comes to pallet racking safety, there is a lot to think about, so it is important to do your research. Call us now for more information on 0800 085 8117.