Why You Should Utilise Warehouse Space with Mezzanine Flooring
Article added Friday October 4th, 2019
Businesses often outgrow the space that they start in, this brings the discussion on the options available when upgrading their operational space.
What Is Mezzanine Floor and Why Does It Get Used?
Many businesses find a common disadvantage of their operational warehouses to be the limited floor space compared to the excess of vertical space available above. Over years of operation as the business expands, directors must decide whether to start weighing up the costs of moving the business to a larger premise. Often that large vertical space is overlooked, this space can be an efficient way to save money whilst the company is expanding.
Mezzanine flooring could be the crucial choice to giving your business the extra required space without the extensive costs of uprooting a whole company and moving elsewhere. This tiered installation utilises overhead space meaning that lower levels can increase capacity of workload. Often mezzanine flooring is used as a storage option, by having this additional storage space it allows for the ground floor to become more efficient as it is used for the moving of goods and other operations.
There are three different types of mezzanine flooring that can be installed:
Office – these are beneficial for companies requiring more clerical space. Often used for administrative purposes such as more desks and computers or for industrial businesses wanting an office space above the working area. They can be fitted with light and sound insulation systems as well as effective heating solutions to create a comfortable working environment.
Tiered – sometimes warehouses have extensive amounts of vertical space such as picking and packing warehouses or car storage warehouses. These areas are suitable for tiered mezzanine flooring which would include multiple levels of flooring, expanding the available work area by significant amounts.
Storage – the most commonly utilised type of mezzanine flooring. Warehouses that have high levels of stock holding that are wanting to increase the storage space available would benefit from a storage type mezzanine flooring. They can be equipped with non-slip flooring and mesh enclosures to effectively adhere to health and safety regulations.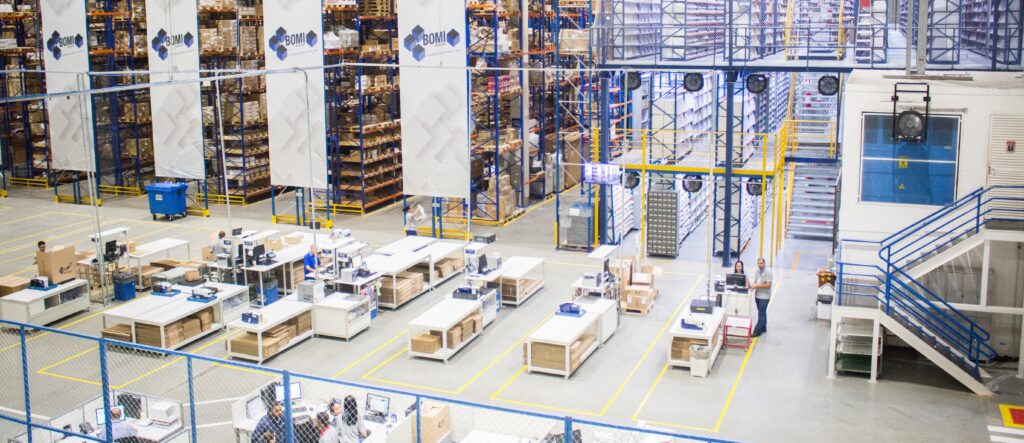 What Are the Advantages of Mezzanine Floor Installations?
One of the main reasons you should be utilising this type of flooring to maximise warehouse space is because the advantages highly outweigh the disadvantages.
Modular expansion means low cost upgrades – you can add to this flooring over time because they are modular, meaning that your space can grow at the same rate as your business rather than having to do immediate and often expensive upgrades. The cost of moving an entire company can also be very high, it is always worth considering module mezzanine floor options before moving to a larger premise.
Added value to your property – a functional mezzanine space will be an excellent selling point if you were to ever sell the premises in the future as most other businesses can see the added benefit of this type of flooring.
Collaborative working for employees – by adding a clerical style mezzanine flooring you can bring different elements of a business within close proximity to each other. This means a more integrated and effective style of working for the company.
Mezzanine Floor Planning Permission and Building Regulations
It is always advisable to seek advice and check about planning permission and building regulations before starting work on a new mezzanine flooring installation. Regulations for the building of a flooring depend on what the intended use of the area is. If the area is going to be occupied by employees as a workspace you could find that building regulations approval may be required in the following areas:
Structural safety
Protection from falling
Access to the floor and the use of it
Fire safety
Although, if the area of being used exclusively for storage and there are no fire safety concerns, building regulation approval may not be needed. Be aware that no formal planning permission is required to install a mezzanine flooring in a building that you own although if you are occupying a rented building, you will need permission of the owner before starting installation.
If you are wanting to discuss mezzanine flooring solutions, contact Pallet Racking Systems today. We have years of experience in the supply, installation and maintenance of quality second hand mezzanine flooring.