Your Ultimate Guide To A Pallet Racking Installation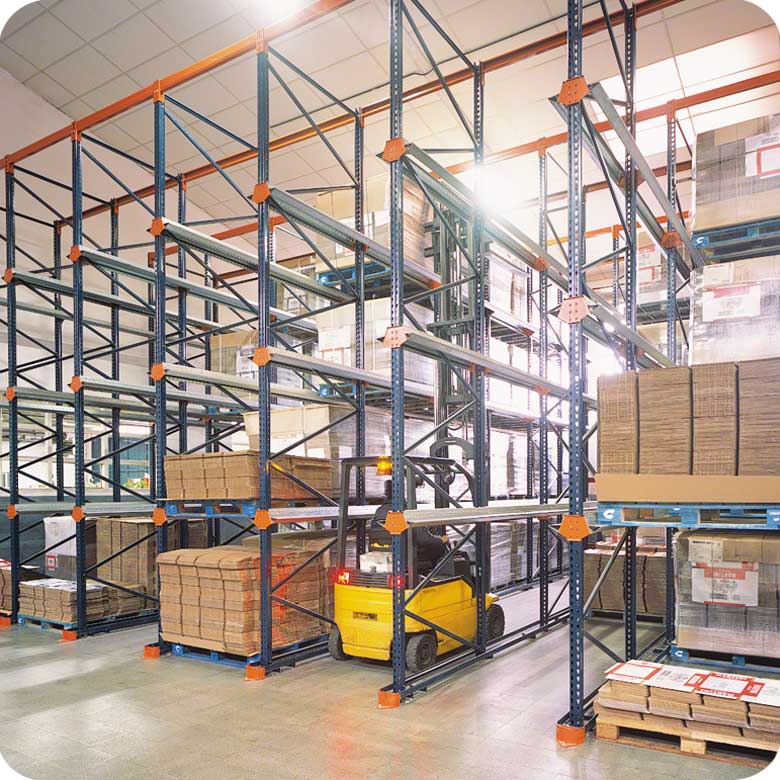 Choosing and designing the correct warehouse racking or factory racking takes expertise and knowledge. Similarly, pallet racking installation needs to be undertaken by experts to save you time and ensure the pallet racking installation is safe and ready to use.
Pallet racking installation involves many steps, and each needs careful consideration to ensure your productivity isn't adversely affected.
Typically, a site survey to assess the building will be conducted prior to determining the suitability of different racking solutions, capacity, and density. The thickness of the concrete slab is one determining factor, but the final solution will also consider the location of columns and obstructions such as lights, ducting, pipes, and electrical panels.
Planning For Your Pallet Racking Installation
Planning permission is not usually needed. However, Building Regulations may need to be adhered to. This is often the case if the industrial racking supports a floor or if the system is a multi-tier solution. So, if the system supports a staircase or walkway, then these need to comply with Building Regulations and will require approval.
Similarly, you won't typically need planning permission to install a mezzanine floor. However, there are a few instances where planning permission or approval will be needed. These are: if there are current restriction placed on your site floor place, if the mezzanine will be used for office space, is over 200m², or will need external alterations.
The Installation Of Your Racking
Pallet racking should only be erect by experienced and knowledgeable installers, who have completed a thorough risk assessment beforehand, ensuring your racking is within regulation and fit for purpose. Our team of pallet racking installers can usually install around twenty frames per day depending on the complexity of the installation.
All racking must be installed in line with the manufacturers' instructions and levelled to the correct SEMA/FEM design code. The process begins with installing the first rack bay, which must be plumb cross-aisle and down-aisle. The racks are secured using baseplates, and special rack anchors are tightened to a designated torque and installed in line with the approved drawings.
Installation continues with the remaining bays with any back connectors tightened only once the entire rack row is fitted. Shelf accessories and column protectors are added in the final stage before a thorough inspection of the installation is completed.
Loading notices can be supplied once the installation is completed and should be fitted to the racking at regular intervals, in a position where they are visible to all operators. Once your pallet racking has been installed, you should not make any changes or adjustments without first contacting your supplier.
Our price includes all elements of the pallet racking installation, from the initial site survey to producing detailed drawings, supply and delivery, and the hire of all safety and lifting equipment that is needed to complete the pallet racking installation. With over 40 years in the industry, we offer an expert service that you can rely on.
Contact Pallet Racking Solutions today to find your ideal pallet racking solution.