Second Hand Pallet Shelving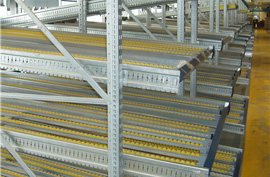 Pallet Racking Systems Ltd can supply various types of second hand shelving systems. From lightweight office shelving to heavy duty longspan warehouse pallet shelving systems. Small part picking to archive storage. Huge range of shelving always in stock at Pallet Racking Systems Ltd.
Two-Tier Shelving
Increase your storage space with a TWO-TIER shelving system designed, supplied and installed by Pallet Racking Systems Ltd.
Double your storage capacity within the same footprint as you're existing shelving layout. Learn more here.
Mezzanine Floors
Optimise the storage capacity of YOUR warehouse or office with a MEZZANINE FLOOR.
Mezzanine floors can be cost effectively installed into a number of Environments, Retail, Warehouse, office in a variety of sizes to suit your specific needs.