Stow Racking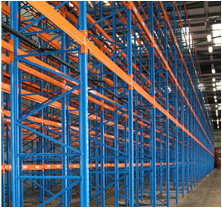 Pallet Racking Systems specialise in stow racking– purchase, supply and installation. All materials supplied have passed our stringent inspections and approved checklist; once passed and deemed fit for purpose they can be offered to our customers as a cost effective alternative to new materials.
We often stock stow racking – check our current stock online here. We don't always have all of our latest stock listed, so if you don't see what you are looking for, give us a call on 0800 085 8117.
All our clients are invited to view our second hand pallet racking materials prior to placing an order to ensure complete peace of mind.
We are able to offer our clients a full design service which will maximise your storage needs, drawing on the experience and expertise of the sales and design team we can offer the most cost effective solution.
The systems that are offered conform to the latest FEM 10-2-02 and S.EM.A design codes of practice which has become the recognised standard in the UK and Europe.
Contact us today via our form or on 0800 085 8117 to find out how we can help.